Depot Systems 5 Windows Tablet System
Microsoft Windows 10 based system used to perform the following tasks.
Gate In – With damage pick lists and photos
Gate In – with full estimating during gate in process.
Gate Out – With photos
Equipment check / Change Status / Lifting
Booking Number Check
Yard Inventory Check
M&R Estimating
Lift Queue (optional module)
GPS Tracking and Mapping (optional module)
Tablets can use WI-FI, Cellular, or Cellular Hot Spot connections.
Support Bluetooth hip printers or any Microsoft Windows supported printer.
Note: This software is an add-on to the Depot Systems 5 main module. You must first purchase the main module system. Then you can purchase the Depot Systems 5 Tablet software for Windows.
Tablet Requirements
Microsoft Windows 10 Home or Pro operating system. Windows 10 is recommended.
Will NOT run on Windows RT tablets.
2GB RAM
1GB hard drive space


Depot Systems 5 Tablet has been tested on Windows 10 and is fully compatible.
Any Windows 10 tablet will work, there are many tablet options out there.
These are some tablet options we have seen out there.
Rugged Tablets
Vanquisher 8-Inch Ultra Rugged Tablet PC (2nd Gen)
Available from many online sites.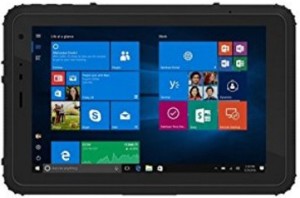 xTablet www.ruggedtabletpc.com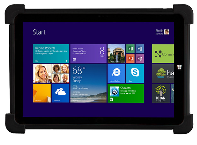 HHCS Handheld USA, Inc. ALGIZ7 Windows tablet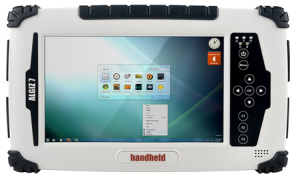 Contact Adam Young a.young@handheld-us.com
www.handheld-us.com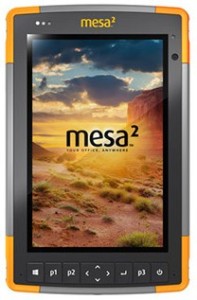 Contact:
http://www.junipersys.com/Juniper-Systems-Rugged-Handheld-Computers/products/Mesa-2-Rugged-Tablet

Non-Rugged
HP Pro 408 Tablet Windows 10 (400.00) (HP also sells rugged case.)
Dell Venue 11 Pro 5000 Series Windows 8.1 /10 (369.00)
Dell Venue 8 Pro 5000 Series Windows 8.1 /10 (225.00)
Dell Venue 8 Pro 3000 Series Windows 8.1 /10 (179.00)
Rugged cases can be found for many of these tablets.

Printers
The Windows 10 OS can print to any normal Windows supported printer including network attached printers. For field use we prefer Bluetooth enabled hip printers for gate interchange receipts.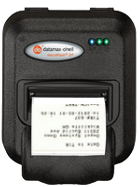 DataMax / O'Neil MFT2
Bluetooth Hip printer.
MicroFlash2Te
Part# 200380-100
Note: Datamax MFT2 printers must have the Bluetooth setting changed in order to connect.
Zebra QLN420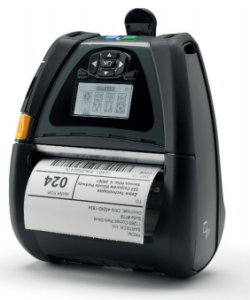 Zebra QLN420 or Zebra RW220
Contact Dean Ramirez Direct: (847) 805-5022
dramirez@adsionline.com www.adsionline.com for sales information.
GPS Tracking Add On Module
Requires accessible GPS chip on serial / COM port.

Not all tablets have GPS chips built in.

Toshiba Encore tablets have GPS chip built in, but is not accessible via COM port.

There are many external USB GPS devices available that can be added to tablets using the GPS tracking option.

USB GPS devices like the Globalsat BU-353 are great for top pick and truck use with dash mount receiver.